When it comes to YOUR finance needs
We speak YOUR language
No banking jargon, no confusing technical terms. We speak in plain English with common sense understanding and we help you build your dreams.
Finance Seekers WILL take care of you and ALL your finance needs.
Making a decision to buy a home or car, to refinance or consolidate is a big decision & it can be difficult to find the right finance option that best suits your uniqueness.
With so many lenders out there with many varied products, interest rates, policies and jargon, it can become an absolute minefield of confusion for you, the consumer.
Attempting the loan process on your own could possibly mean the difference in you qualifying for finance or not.
So lets not allow uncertainty & confusion to get in the way of your dreams.
Call us, Talk to us... and we'll find the best finance option for you. And we dont charge you anything to find it!... Now we're talkin' your language.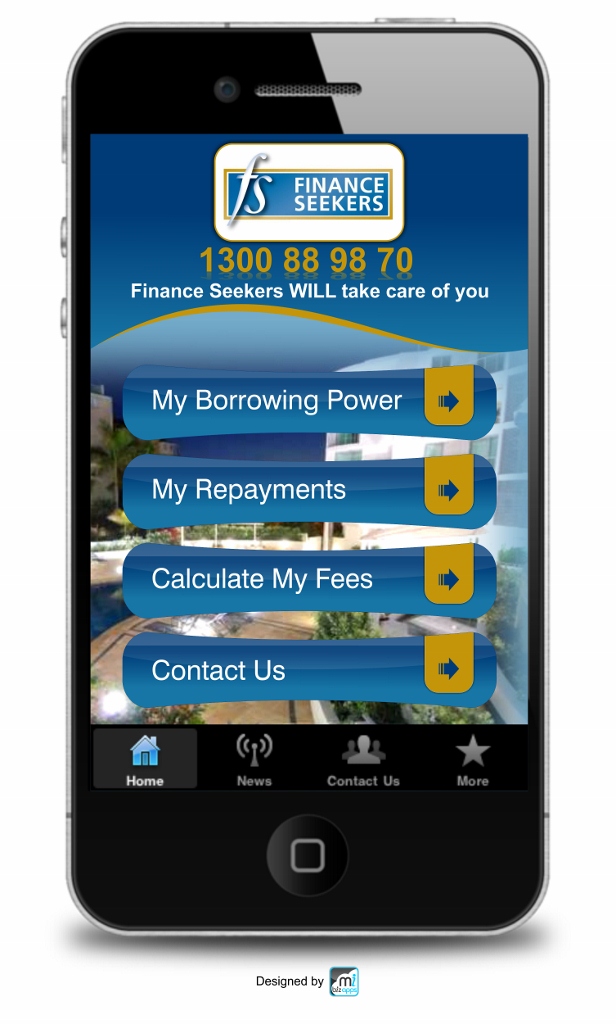 Download our new phone App now
Australian Credit Licence No. 389267
Mortgage and Finance Association of Australia (MFAA) Member No. 15530
Member of Credit Ombudsman Service limited (COSL) No. M0010300

Major Sponsors of Hills Rugby Union Club
© Copyright Finance Seekers 2012 | ABN 11 458 984 463
Services
Home Loans
First Home Buyers
Car or Business Loans
Investment Properties
Financial Planning
Newsletter
FAQ's
JP Services
Did You Know?
First Home Buyers may still be able to borrow up to 95% of property value... Ask us how.